About The Composer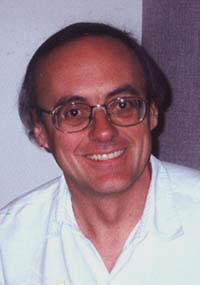 Self-taught composer Christopher Mohr wrote his first piece at age 10, completed a Mass at age 12, and composed a a full-length oratorio at age 17. At 26, he published a book of original piano music. Numerous chamber pieces and a cantata for his own wedding are among his other works. His musicals Ducktails and Bobbysox and Orphans in Candyland were published by Pioneer Drama Service and have been performed in all 50 states in the U.S., all ten Canadian provinces, and dozens of countries worldwide.
His LP recording, August Light, was released in 1987 and played on dozens of classical radio stations. He has conducted excerpts of From The Realm Of The Shadow on several occasions, including a warmly praised Colorado Symphony Orchestra concert in 1991.
Mr. Mohr also edited and co-published On The Air Magazine, a monthly publication for classical radio listeners, from 1989-1997. He has hosted classical music radio programs, including an opera program, since 1982. He has volunteered in state and Federal prisons for some twenty years, and has hosted wine tastings for cancer research, a soup kitchen, and The Action Center in Jefferson County. He has hiked up almost 1000 mountains around the world, traveled to 40 countries and 15 territories, enjoys scuba diving and bicycling, and loves being home with his wife Karen and his cat Pamina.
Cast


Role: Angela/Light Chorus
Haitian American, Claude Aubourg brings a great personality, wonderful work ethic, passion and positive energy in everything that she does. Claude earned a Bachelor's degree in Business Administration at Florida A & M University and was a member of Orchesis Contemporary Dance Theatre. Immediately following graduation in 1998, Claude moved to New York to work as a professional dancer. She worked in the entertainment business and later earned an internship at Broadway Dance Center. She has appeared in music videos for Diddy and Eric Sermon, and performed in live shows with various artists. She then moved to New Jersey, where she decided to open the Melange School of Dance in Sicklerville and took the role of Owner/Artistic Director. Now back in New York City, Claude works as a dancer and actor. She is not your typical actor and people can feel her honest approach upon meeting her. Ready for action, Claude is your superwoman!

Role: Matthew
Role: Shadow Chorus
Victor Carinha New York based theatre artist and actor, recent college/conservatory graduate. Artist collaborations and work with Chase Brock, Liz Lerman, Debbie Savitez, Cynthia Meryl, and Julie Lawrence; in venues such as Alvin Ailey, NJPAC, Kasser Theater, the LaMaMa, and Off Broadway. Plays include: Ivanov (Ivanov), Othello (Roderigo), we love you get up, Origins of Matter, Penance: The Ghost of Don Juan (Don Juan), Midnight Madness (NYMF), 1776 (Andrew McNair), Three Of Spades (Medvedanko), CATS (Gus), The Complete Works of William Shakespeare (Abridged) (Daniel Singer), Spring Awakening (Ernst), The Last Sunday in June (Michael), reasons to be pretty (Greg), Uncle Vanya (Uncle Vanya); among others. Films include: Morgantown (Chaz), Him On The Screen, B&G, and not safe for work. Victor is a "summa cum laude" graduate from Montclair State University and attended The New York Conservatory for Dramatic Arts.

Role: Shadow Chorus
Denny Desmarais recent credits include Three Shots (Strawberry One Act Festival), A Midsummer Nights Dream (Lysander), Uncle Vanya (Astrov) (Red Monkey Theatre). Other credits include Can This Marriage Be Saved? (God), Crimes of the Heart (Doc Porter), The Trial of Salome (Rodger P. Billing), Anthony and Cleopatra (Ventidius), West Side Story (Bernardo), and Love and Latkes (Ensemble). He has studied and performed with the National Ballet of Canada, the Royal Winnipeg Ballet, and in Eastern Europe. Education: Circle in the Square School in New York, The Magnet Theatre, Michael Howard Studios. Thank you to family, friends, cast and crew.

Role: Shadow Chorus
Role: Light Chorus
Debra Disbrow is a performer, theater maker, director and educator based in NYC. She has created original work for Dixon Place, Clown Theater Festival, Movement Research, Triskelion Arts, NY Musical Theater Fest, Joyce Soho, Fury Factory, Live Arts, Philly Fringe, Walnut St Studio and others. She was a resident artist at Earthdance ElMerge for two seasons and is a founding member of Workshop for Potential Movement, a dance theater company. She sings with musician Jeremy Benson and the rock band The Roadside Graves on various recordings and holds an MFA in Theater- Contemporary Performance from Naropa University.

Role: Shadow Chorus
Eve Elle began her dance training n the Pacific Northwest of The United States then continued to pursue her dance career & education at The Ailey School in New York City. She was a Soloist Choreographer under the guidance of Sharon Wong, Co-Chair of the Jazz Dance Department, at The Ailey School. Following her studies, she was accepted as a member of Neville Dance Theatre under the direction of Brenda Neville. Additionally, she was a choreographer & performer for the Miss Washington organization & has toured as a dancer for the Miss Gay USA Pageant, featured by choreographer Jeremy Williams.

Role: Light Chorus
Jake Lasser is freelance actor/dramaturg and an Artist in Residence with THEATER IN ASYLUM. Recent projects include Marc Arthur's Mascot at Martha Graham Dance Company, Theater in Asylum's Ole, Mabou Mines' workshop of Imagining the Imaginary Invalid, and in Extremis' HMLT. He will be touring (for the first time!) with Ole to the Chicago Fringe Festival in September. B.A. Columbia University. For more please visit: http://www.theaterinasylum.com/jake-lasser.html

Role: Light Chorus
Parker Leventer is an actress, voice over artist, burlesque performer and yoga teacher. In New York she has acted with Caps Lock Theatre, State of Play, Red Fern Theatre, Columbia University, FullStop Collective, The Phoenix Theatre and The Lark, and regionally at Trinity Repertory and Magic Theatre. She narrates for Audible.com and AudioGo and hosts a podcast called Bedtime Stories: Classic Tales for Sleepy Grownups. Parker writes and performs comedy burlesque acts for Forbidden Kiss and other venues. She graduated from the Brown/Trinity MFA Acting program.

Role: Shadow Chorus
Fernando Quinones began his dance training at 15 at the Lehigh Valley Charter High School for the Performing Arts under the direction of Tabatha Robinson-Scott. He then went on under a talent scholarship to Temple University where he studied with Phillip Grosser, Kun Yang Lin, and Lisa Kraus. While there he performed works by Jumatatu Poe, Merian Soto, and Chris Elam, the artistic director of Misnomer Dance. Fernando was a member of Dance Del Bello and performed many ballet adaptations such as Coppellia, Sleeping Beauty, Midsummers Night Dream among others. It was there that he also danced the role of Jacob Marley and Ghost of Christmas Future in David Kloss' ballet, A Christmas Carol based on the work of Charles Dickens. Fernando was also a sholarship student to the Philadanco training program and taught by masters Pat Thomas, Milton Myers, and Delores Brown. After working briefly with Christopher Fleming, Fernando spent the summer of 2011 in Durham, North Carolina for the American Dance Festival and left for New York shortly thereafter. Since his move in December 2011, Fernando has dabbled in performance art, drag, burlesque and the NYC nightlife scene as Brooklyn Irons. This is his second collaboration with Jeremy Williams.

Role: Jabez
Role: Shadow Chorus
Randolph Curtis Rand is an OBIE Award wining theatre artist based in Brooklyn, NY. He's worked with many artists, and institutions, such as Actors Theatre of Louisville, the Cleveland Public Theatre, Douglas Dunn, The Drama Dept., Elevator Repair Service, Richard Foreman, Jacob's Pillow, Meredith Monk, La Mama, New York Theatre Workshop, On the Boards, Orlando Shakespeare Theatre, Pig Iron Theatre, The Public Theater, Target Margin, The Wooster Group.

Role: Camilla
Role: Light Chorus
Christa Ray holds an MFA in Theatre: Contemporary Performance from Naropa University. She has been involved with creating and acting in many original plays including her one-woman show, Lightning In The Storm: The Clara Barton Story (DragonFly Arts, Inc.), Medea Noir (Talos Theater Ensemble), Poles Apart (Slightly Askew Players) and the ritual healing performance, Emergence, which she also produced and directed. With Giving Voice Productions she co-created and performed in Power to Pleasing: The Sex Lives of Teenage Girls in the Boulder International Fringe Festival (2005. 2006) and at the University of Colorado.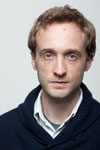 Role: Patriarch
Role: Light Chorus
Taavo Smith is an actor, dancer, playwright and teacher whose work spans a broad range of forms including clown, butoh, psychophysical acting and the radical reinvention of classical work. His plays and performance pieces have been produced in New York City, Boston, Chicago, Minneapolis, Boulder, and Melbourne, Australia. He is a published performance theorist (On Somatic Acting, Perfformio vol 1. no. 2), and has taught performance technique and playwrighting at Salem State and Stonybrook Universities. He was recently a resident with Mabou Mines/SUITE, and is a founding member of One Continuous Mistake, Da Zain, CDP/NYC, and Convergences Theatre Collective. BA: Macalester College, Liberal Arts; MFA: Naropa University, Theatre Contemporary Performance. taavosmith.com

Role: Light Chorus
Melissa Erin Strain is from the Greater New Orleans area of Louisiana. She graduated from University with a Bachelor of Science in Dance and Kinesiology during which time she also studied dance abroad for a year in Jerusalem. She is a member of Dance Masters of America and has graduated with special recognition from DMA's Teachers Training School. Melissa works in New York for STEPS on Broadway and Rosie's Theater Kids. She also currently dances for artists Pascal Rekoert and Alisa Fendley. Melissa is grateful for the opportunity to perform and further her craft in this amazing city through this production.
Artistic & Production Team
Marc Cornes (Associate Producer) Marc is thrilled to be working on such an exciting project! Marc is from Columbus, OH and studied theater at Fairmont State University in Fairmont, WV. Marc has a passion for new work and is the current coordinator of the New Voices Project at The Secret Theatre in Long Island City, NY. This project allows new work to be developed and shared with the public (for more info go to www.secrettheatre.com). Marc would like to thank Jeremy for giving him this amazing opportunity, and Greg for always putting up with me.
Mike Floyd (Costume Designer) NEW YORK: Newsies! (Associate Designer), Priscilla Queen of the Desert (Assistant Designer, Tony Award for Best Costume Design, 2011), Fela! (Assistant Designer, Tony Award for Best Costume Design, 2010), The Public Theater, NYTW, The Acting Company, Babel Theatre Project, NYMF, Little Lord. REGIONAL: Yale Rep, Actors Theatre of Louisville, Paper Mill Playhouse, Northlight Theatre, Nashville Opera Association, Peterborough Players, Elm Shakespeare, Peninsula Players. EDUCATIONAL: Yale School of Drama, Manhattan School of Music, Brown/Trinity Rep Consortium, Providence College, Montclair State University, Colby College, Colgate College, The National High School Institute at Northwestern University. TRAINING: Yale School of Drama, Kenyon College, and the British-American Drama Academy. www.MikeFloydDesign.com.
Charles Hayes IV (Associate Producer) Charles Hayes IV is a Scientist turned Theater & Film Producer. He graduated from Morehouse College – in Atlanta, GA – where he was first introduced to the production world. There he produced a number of student projects including stage plays, short films, pageants, concerts, and variety shows. Currently, Charles is living in New York City, and continuing to pursue his dream of being a world-renowned Theater & Film Producer. He hopes to introduce the audience to imaginative and original ideas that will forever be remembered – ideas that will inspire, intrigue, and delight.
Scott Lyons (Ass't Director & Dramaturge) Performance artist, director, choreographer, rapper, cardiologist, and professional exaggerator- Scott has a ferocious appetite for recreating and reinterpreting the boundaries of traditional perception. He draws from his eclectic education in the performing arts, as well as his somatic education as a certified Body-Mind Centering Practitioner/Teacher, Somatic Movement Educator/Therapist, Yoga Therapist, and Infant Developmental Movement Educator. Scott has had the pleasure to perform through out the world with his iridescent humor and esthetic ventures. Recently his work has been shown in New York at BAM, Symphony Space, Roulette, 100 Grand Theater, The Tank, Judson Church, Dance New Amsterdam, Dixon Place, The Ritz, Triskelion Arts Center, The Rover Soho, Peck Theater, Marlboro Theater, Bowery Poetry Club, Bryant-Lake Theater, and Water Side Plaza.
Melissa Negro (Associate Producer) Born and raised in Philadelphia, Melissa has lived in Edinburgh, Montpellier and London; she currently lives and works in New York. After completing her BA in English Literature at the University of Edinburgh, Melissa decided that the written word, while deeply beloved, was not enough. She is still instinctually drawn to a good story, but equally moved to tear it apart. Simultaneously enthralled and bored with things like character, plot and narrative sense, Melissa recently turned to performance as a sort of formal playground. She completed her MA in Theatre and Performance at Queen Mary, University of London in 2012. She is particularly interested in producing work that plays in the tension between the serious and the spectacular. Melissa is interested in breaking down boundaries wherever they occur and considering performance from all angles. She loves a good, old-fashioned play, but she is equally drawn to more experimental, interdisciplinary and cross-disciplinary modes of performance. Above all, as a producer, as a critic, and as a spectator, Melissa believes it is important to consider each work on its own specific terms.
Jay Ryan (Lighting & Projection Designer) Originally from Richmond, Va.; after one too many Rodgers and Hammerstein musicals he moved to NYC. Jay was Resident Lighting Designer at Dance Theater Workshop (DTW) for ten years, designing lights for 100's of dance pieces and developing the Dance and Technology initiative. He has had the pleasure to work and tour the world with many wonderful people; John Giampietrok, Phoenix Theatre Ensemble, Big Dance Theater, H.T. Chen, Chris Aiken, Karl Anderson, Dan Safer, Fiona Marcotty, Nami Yamamoto, Jeanine Durning, Sally Silvers, American Spanish Dance Theater, John Jaspers, The Bang Group, The Elementals and many others. He has designed lights at many theater spaces around the world. Jay was Nominated for a New York Innovative Theater Award for his lighting of 'Dancing Vs the Rat Experiment' with WRC and was the 2010 recipient of the Eva Adamson award for Excellence in Lighting Design. Jay is currently an adjunct professor at Montclair State University
Jeremy Williams (Director/Choreographer, Co-producer)
About the Naxos Recording
Soprano Lilia Grevtzova (born 1974) is known throughout the Ukraine for her extraordinary jazz voice, winning competitions throughout the country as well as being invited to jazz festivals in the region every year since 1994. She studied classical voice at the Kiev Conservatory.
Soprano Emily Herrera is best known for her interpretive expression and musicality on the stages of Colorado, Nevada and Southern California. She has appeared as Musetta in a Nevada Opera Theatre performance of Puccini's La Boheme and was praised by critics as the highlight of the production. Denver audiences have seen Ms. Herrera on the mainstage of Opera Colorado as Barbarina in Le Nozze di Figaro, Zerlina in Don Giovanni, Musetta in La Boheme , Gretel in Hansel und Gretel, and, most notably, as Lauretta in Gianni Schicchi. With the Boulder Philharmonic, she was a featured soloist in Rossini's Stabat Mater.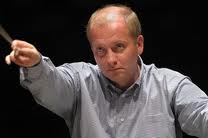 Conductor Theodore Kuchar was one of the world's most-recorded conductors of the 1990s. He was appointed Principal Conductor of the National Symphony Orchestra of Ukraine in 1994, and is now Conductor Laureate for Life. In 1990, he became the Artistic Director of the Australian Festival of Chamber Music, an annual event regarded as the continent's leading music festival. He also serves as Music Director and principal Conductor of the Boulder Philharmonic Orchestra and Professor and Director of Orchestral Studies at the University of Colorado at Boulder since 1996.
In 1998-2000, Maestro Kuchar made his conducting debuts in major centers including Chicago, Hong Kong, London, Madrid, Mexico City, Prague and Sydney. His immense discography, numbering over four-dozen compact discs for the Naxos and Marco Polo labels, include symphonies, concertos and large-scale orchestral works by composers including Antheil, Creston, Dvorak, Harris, Kalinnikov, Piston, Schnittke, Shostakovich and Tchaikovsky. Soloists with whom he has collaborated during this period include Sarah Chang, James Galway, Lynn Harrell, Yo-Yo Ma, Jessye Norman, Itzhak Perlman and Mstislav Rostropovich.
See Credits/Production for more artists' information.